The house before all hell broke loose.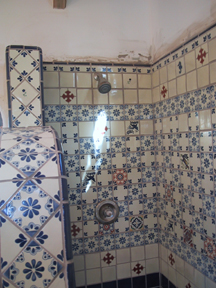 The bathroom tile . . . before someone barfed all over (both) bathrooms !!! :)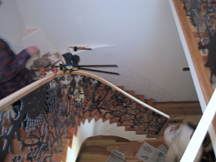 Michael's amazing bannister.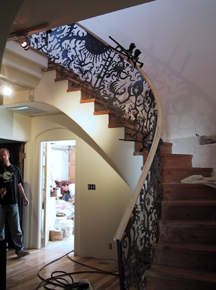 Michael burnishing the balcony.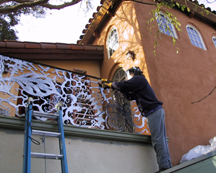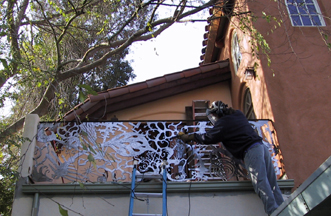 The the Wild Rumpus BEGIN !!!
Party-Perpetrators Sheila and Erin in full drag !
Me -- thassright, Madame X & the Black Scotsman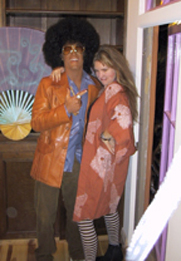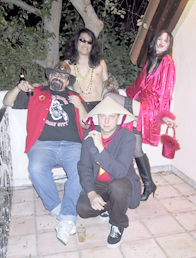 The balcony crew... Hawkeye, Hairy Kari, Erin and Thomas (Ho Chi Men) (the violin player).
Marlon (who painted the house, inside and out) with Hairy Kari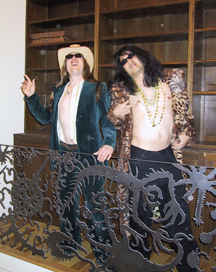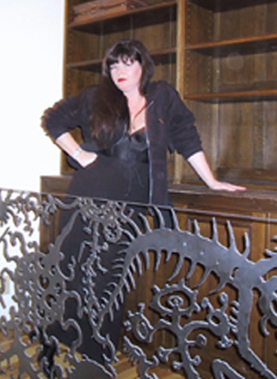 Marianne models the . .. uhhhh . . . bannister.
Or the fan?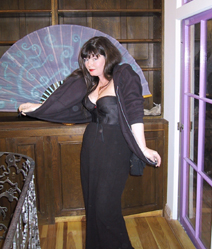 Nope, we aren't looking at the fan, Marianne.
Seriously ugly chick -- no wait, that's Steve.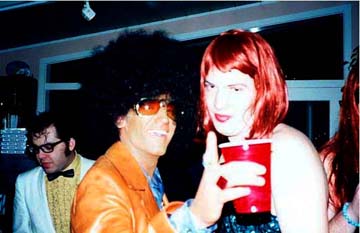 Uglier even than Tori Spelling, with Barry (the pimp with the Scottish accent )
Chicken John in the background....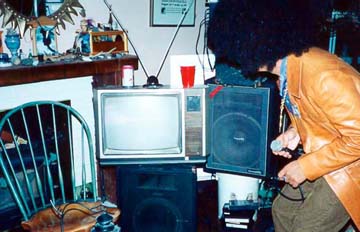 If only you could SEE what is on TV . . . Porn-e-Oke !
Barry, the "Black Scotsman" -- and you thought it was only the Irish.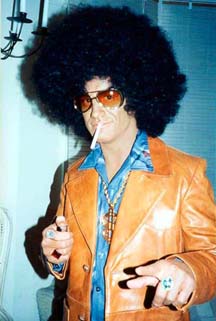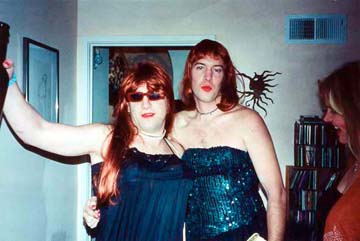 gawd, not even red hair makes these gals cute
Christine applied make-up bruises.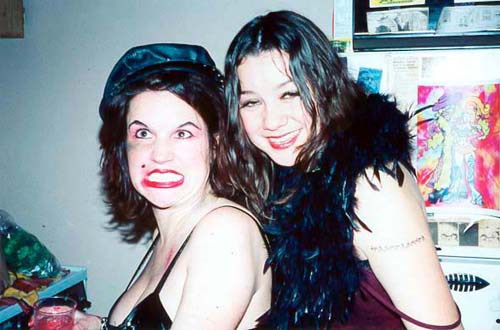 Christine is smeared here with Barry's "ghheyrrlfrennn"
Nope, not even a bottle that size makes you look slender.
Run awaaaay!!!!
Michael Christian does Porn-e-Oke . . .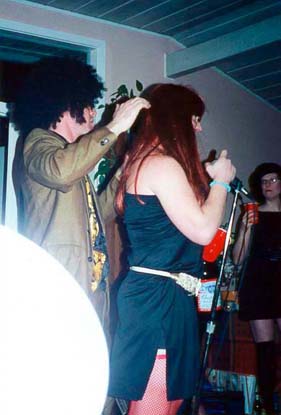 Claire is in the background . . .
Ed pimps out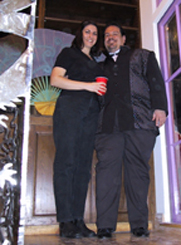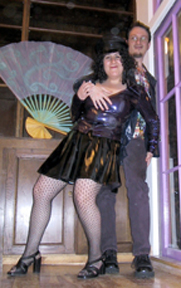 Oh yeah, It's Leah !
Meagan & Paul
Jim and some tramp.

Lisa and Liz strike a pose. Check out those SHOES !!!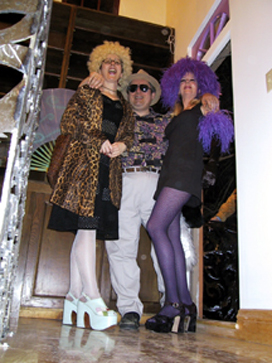 Bruce, Tom & Tracie (Tracie's husband Scott did all the framing on the hosue.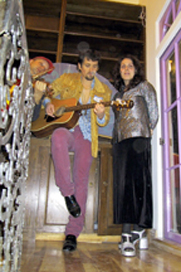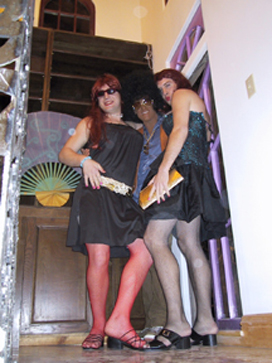 Ugly.

Purrrrrr oh i know what you're thinking. Tough.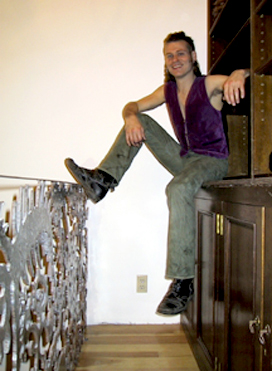 Firedancer John "TANGENT"
in full schwiiiinnnnngggg !!! See the Artist listing for his email address.
Better shot for the crowd

the morning after . . . not as bad as it could have been -- a heck of a lot better looking than some of the "girls" at the party . . .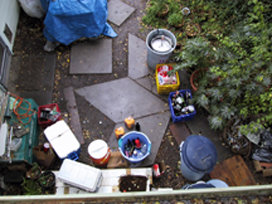 the view off my new balcony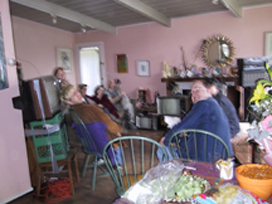 The Brunchers
Someone has to face eggs this early in the . . .uhhh . . . afternoon.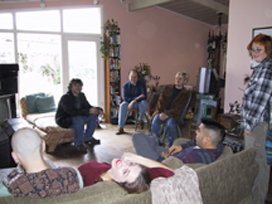 More picture coming !!! If you any -- SEND THEM !!!!

Return to Pimp Main Page

return to

the top of this page

Send your comments, requests, suggestions and paisley to

rocket@bullwinkle.org.